Could Abigail Be A Prodigy?
At a young age of 10 months, Abbie already knows how to count.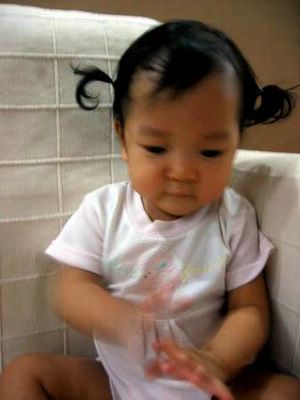 One, two, three, four, five, six...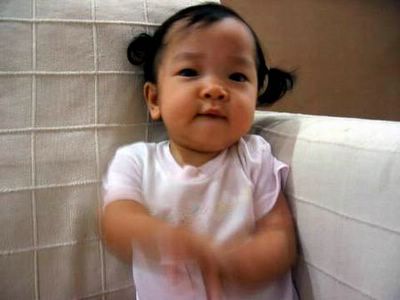 Seven, eight, nine, ten!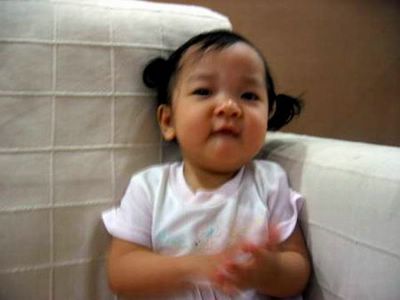 Eleven, twelve, thirteen... Wah SHIOK! So much!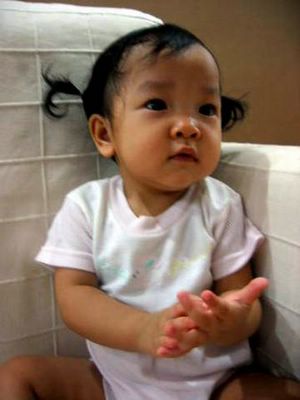 Hmmm, according to my calculation, NayNay Gnehz, you owe me 17 packets of Huggies Diapers, L size.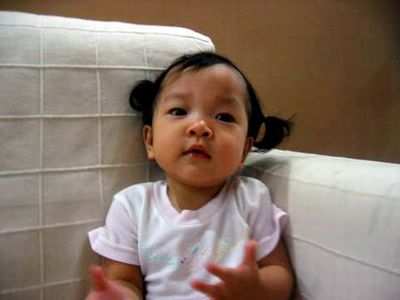 Where are my diapers?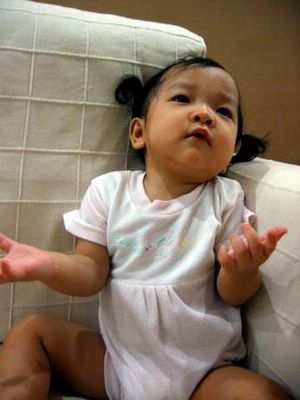 OEI! Very long already. Give me back my diapers leh!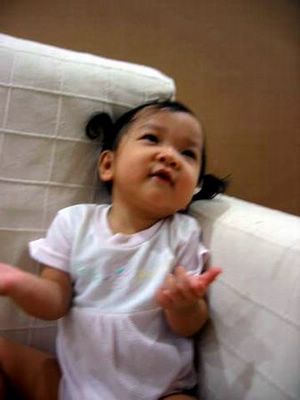 Don't have?!?! You bluffing right? Gimme back la!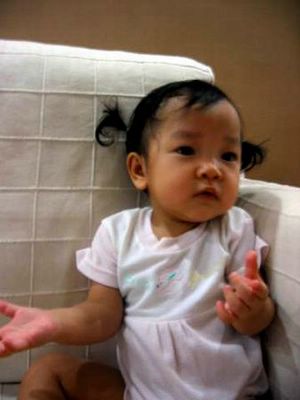 EH YOU! NAYNAY GNEHZ! WHERE ARE MY DIAPERS? QIAN NIAO PIAN HUAN NIAO PIAN!!!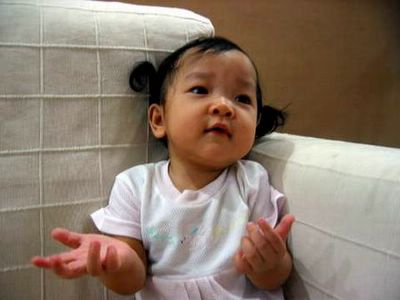 Don't like that la..My diapers where?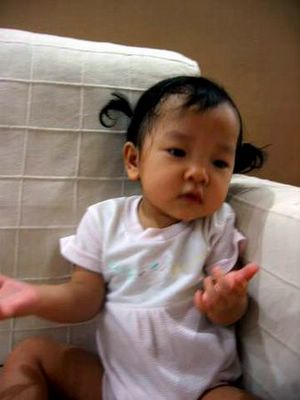 Where are my diapers...*trails off*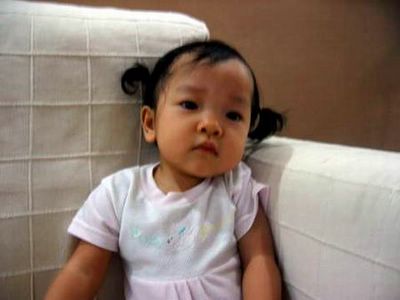 Sian..no diapers to wear...
Mama and Papa earn money very hard leh...Now still have to spend extra money to buy diapers..How?
Ah Yi, "Baby is such a sweety, so considerate! Don't be sad ok, Ah Yi knows you are a good girl, and I've got good news for you!"
DENG DENG DENG DENG!!
Check this out!
3rd price leh! That's equivalent to 5 tins of milk powder!
Ah Yi is so proud of you!
*Hugs*
*Abbie ain't calculating la, she was trying to sing along and clap to the song 'If you're happy and you know..' (What's the exact title?)
**I've put the tagboard back up 'cos my cousin likes to see people praising Abbie. So yar..Let me wear my shield and you all can tag ahead. Unsightly tags will be deleted.