101 Ways To Wear A Bandanna
*Note: Might not be able to achieve the desirable effect if you are not as cute as the model.
**Note: Will the colleagues or boss(es) of Madam Mok, PLEASE GET HER BACK TO WORK. Look what she's doing to our baby darling!!!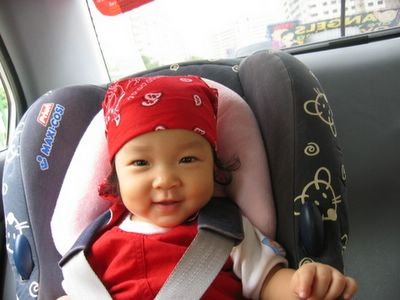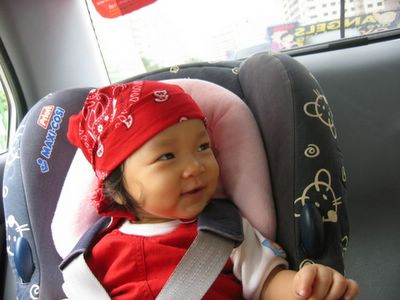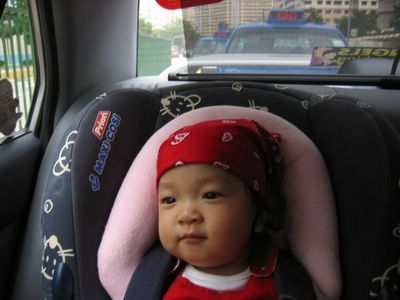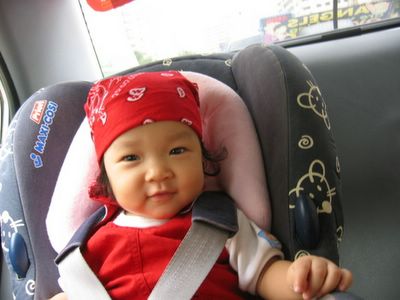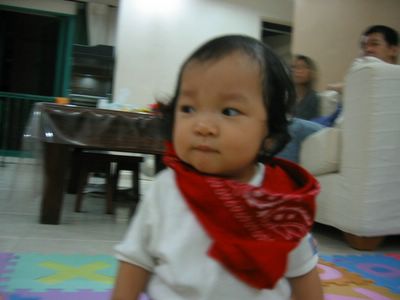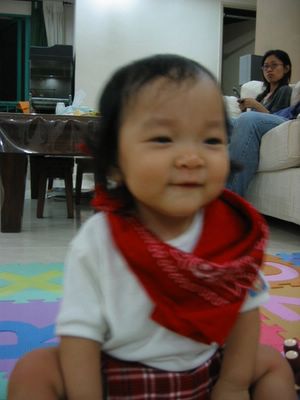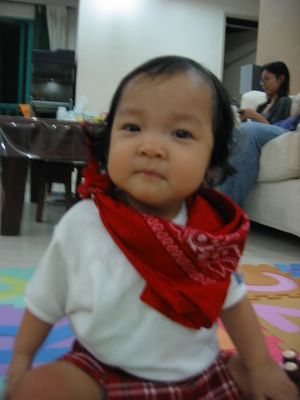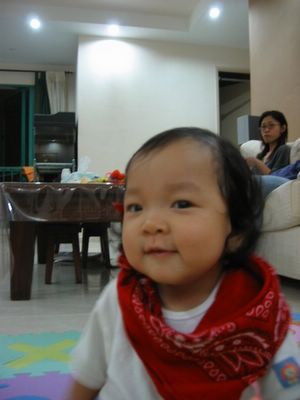 AIN'T SHE STYLO MYLO OR WHAT?!
So far everything looks ok right?
Look further.
Poor Abbie baby..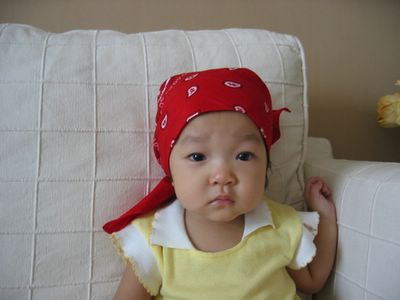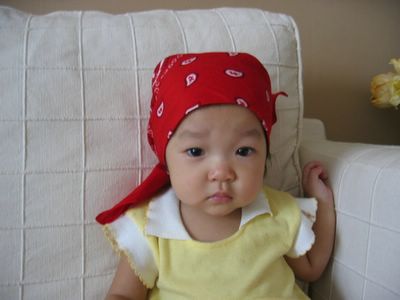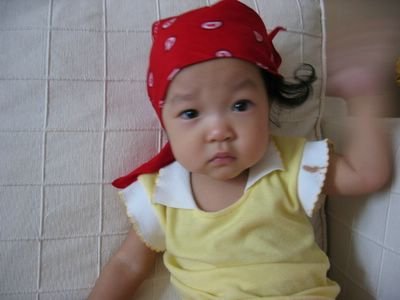 Beat you!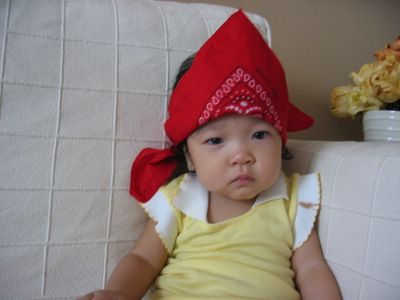 EXCUSE ME MDM MOK! Where got people wear bandanna like this?!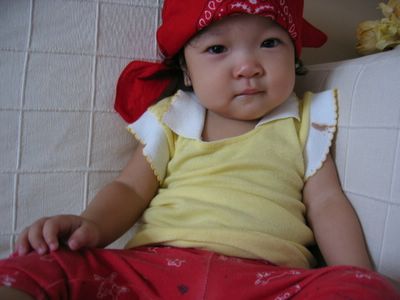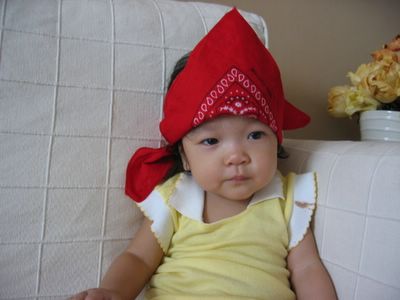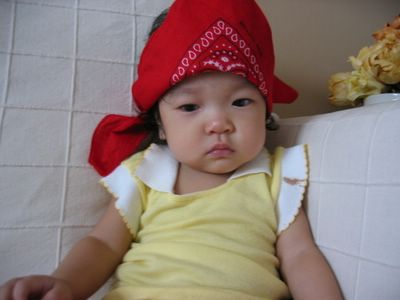 My baby looks sad.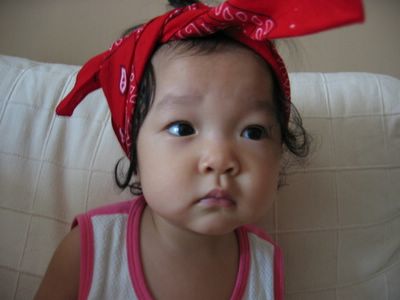 LIKE THAT!! MILK MAID AH?
(Actually, quite cute la.)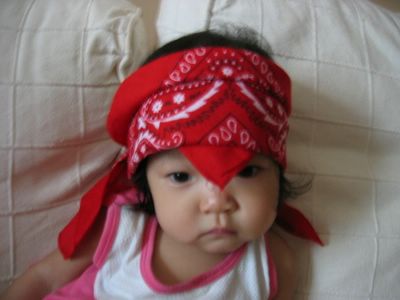 Urgh. Nevermind.
This is my personal favorite though.
Please get her back to work. Please.
CrazySiaoShenjingbingKukuHuanglianpoAhsohAuntie on the loose.
Wanyi said all mummys treat their first borns as wan ju (toys).