zzzZZZZZZZZZZzzzzZZZ
Yep, I am now single. But it is no big deal.
I'm not the kind who gets upset and mop around all day long.
Still the same old me.
I'm not blogging 'cos I'm just plain lazy.
Lazylazylazylazylazylazylazy.
Anyway, My sis and I did these the other day after watching the demos on TV.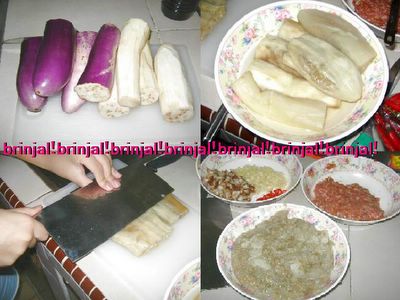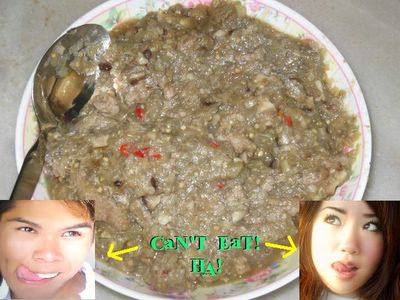 The colour doesn't look exactly appetising but it's really yummy.
I love brinjal!

Zha zhu pai!
I will try to move my heavy ass to blog as often as I can.
Will be seeing Abbie tomorrow for weekly gathering with my Uncle and cousins.
On Thursday, we are bringing Abbie for some Baby contest at IMM, although I don't know about the details yet. Wish us luck!
More pictures then!
Ohoh..if anyone knows of any baby contests, must tell me ok?!
Thanks alot!
Cheeky Abbie!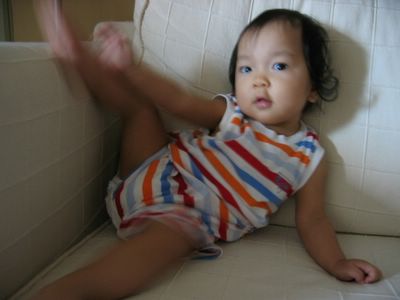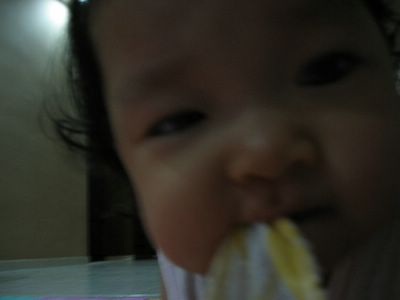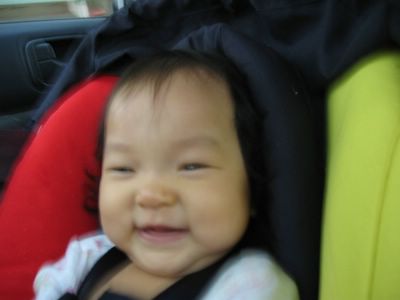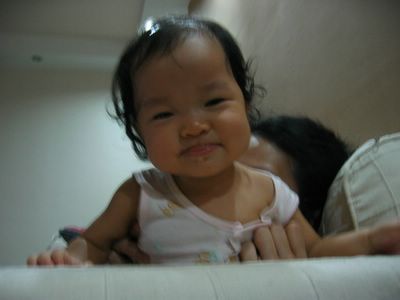 Tata!